10 of the best japanese destinations in canada
A trip to Japan is top of many people's must-see destinations. But you don't have to go all the way there to experience some of the country's unique culture. Here's a guide to 10 of the best Japanese places you can visit closer to home.
1. Nikkei National Museum and Cultural Centre
This space is B.C.'s bustling cultural hub for Japanese art, history, community and more. There's always something to do at Nikkei: their jam-packed calendar includes Japanese language classes, farmer's markets, art and fashion exhibits (featuring contemporary designs like the jacket above by Kosuke Tsumura), sports and music (yes, Taiko drumming is on the agenda). The building is also home to a massive archival collection of photographs and objects that are significant snapshots of Japanese-Canadian history. It's a heritage museum that's always growing, with new programs, classes and artifacts added each year.
Burnaby, B.C. centre.nikkeiplace.org
---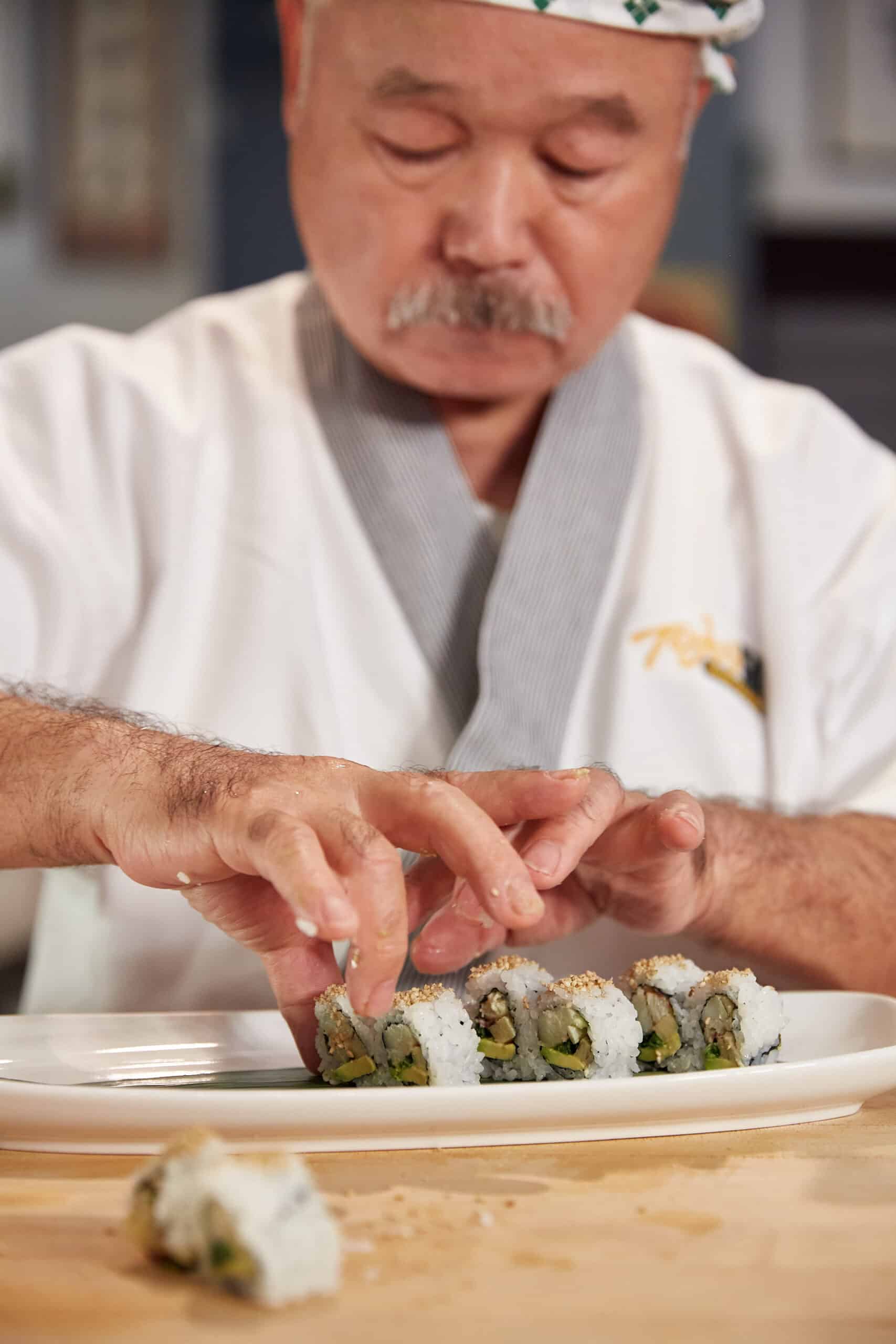 2. Tojo's
In this up-scale sushi restaurant you might well find yourself sitting next to an A-list celebrity, sports star, politician or even a top chef. The draw for them all is the deliciously inventive food made by legendary innovative chef Hidekazu Tojo. Trained in Japan before moving to Canada in the 1970s to escape the "strict traditions of Japanese culinary culture," Tojo is credited with inventing the California Roll. Food is sourced locally, wherever possible, and vegans will be pleased to hear there's a special vegan menu in the works.
Vancouver, B.C. tojo's
---
3. Itsumo
Browse through expertly curated home décor and accessories at this Japanese lifestyle store. Owner Natsumi Akatsuka opened the beautiful space after selling her favourite Japanese goods at pop-up shops around the city (locals loved her wares so much, she was inspired to open a brick-and-mortar shop). The products sold at Itsumo embrace a modest minimalism, and are as practical as they are beautiful. There's something for every room in the house: porcelain tableware for the kitchen, artful towels for the bathroom, sleek home storage solutions and an impressive collection of incense, all made in Japan.
Vancouver, B.C. itsumo.ca
---
4. Nikka Yuko Japanese Garden
It's scientifically impossible not to relax among the lush greenery of this Japanese garden. Nikka Yuko has been around since 1967, when Japanese garden designer and landscape architect Tadashi Kubo's vision was brought to life in the prairies. The landscape is embedded with weathered rocks from a neighbouring mountain, and the scenery is marked with a tea house and bell tower meticulously handcrafted in Kyoto and then assembled in Canada. After you've meandered the pathway along the serene waterfall, reflective pond and seasonal blooms, you can sign up for a special event: think picnics, yoga and even gin tastings among the garden's peaceful flora.
Lethbridge, AB nikkayuko.com
---
5. Japanese Canadian Cultural Centre of Montreal
Attention all bookworms and lovers of learning: this is the spot for you. The members-only library within this cultural centre has the largest selection of Japanese-language material in all of Quebec—there are thousands of stories to get lost in, including lots and lots of manga. There's plenty of material for English speakers, too, including books on Japanese culture and history. For a more hands-on education, dive into a workshop in ikebana, cookery, calligraphy or folk dancing. And online courses to learn Japanese are also available. Membership to the centre is open to everyone with an interest in Japanese culture.
Montreal, Q.C. jcccm-cccjm.ca
---
6. Wagashi Tea House
This little tea house is named for the Japanese sweet wagashi, and the menu is made up of traditional eats like bento boxes and katsu sandos and a few choice fusion picks—like wagashi waffles, for example. There's a thorough tea list outlining the complexity in every cup (also coffee or sake, if that's more your style). In addition to the elegant lineup of ready-to-eat food and ready-to-drink teas, Wagashi offers a weekly market that includes fresh seafood, house-made sauces and baked goods.
Canmore, AB wagashiteahouse.com
---
7. Hanaki Floral Design
Japan-certified ikebana teacher Kiki Uyede hosts workshops for folks who want to get solid roots in the ancient art of flower arranging (the first school of Ikebana opened in Japan in the 7th century). Uyeda's online shop is full of unique arrangements that embrace the texture and natural beauty of flowers. While the techniques are straight out of Japan, the plants themselves are grown much closer to home: most of Uyede's arrangements are made up of flowers that are picked from local farms or from her own garden.
North Vancouver, B.C. hanakifloraldesign.com
---
8. Blue Button Shop
Blue Button has your back for Instagram-worthy Japanese fashion. The ultra-stylish store's minimalist shelving and displays let the designer products shine—the focus is on smart, casual wares, the sort of clothing you can put on and look instantly put together in. This boutique prides itself on being "truly unisex," so there's plenty of options for everybody here. Alongside the fashion are Japanese homewares, stationery, and bath and body products.
Toronto, ON bluebuttonshop.com
---
9. Kanadell Japanese Bakery
This Japanese bakery's adorable (and delicious) creations earned it a spot on the Food Network's Project Bakeover this year. Owner Keiko Nakanishi serves up traditional Japanese pastries, cakes and seasonal favourites, often with an animal-focused twist. For example: bear-shaped yuzu meringue pies and custard bun pairs modeled after a chicken and a rooster. Also on the rotating menu are fluffy Japanese cheesecake, matcha cookies and fruit sandos—this is the destination for all things cute and sweet!
Vancouver, B.C. kanadell.com
---
10. Sanko Trading Company
There's no snacks like Japanese snacks, and Sanko Trading company has the market cornered on imported goodies in Toronto. The humble Japanese grocery store has been open for over 50 years. It's a family business spanning two generations—William Mizuno founded the business in 1968, and his son Steve grew up working in the shop. Inside Sanko you'll find sashimi-grade fish, veggies and fruit, oodles of noodles (it's instant ramen heaven!), onigiri, miso and all those extra-special chocolates and candies you can't get in any other Canadian stores.
Toronto, ON toronto-sanko.com
---
Words Alyssa Hirose
find out more
The Mazda Way
Discover Japanese craftsmanship at its finest. Explore the Mazda vehicle lineup