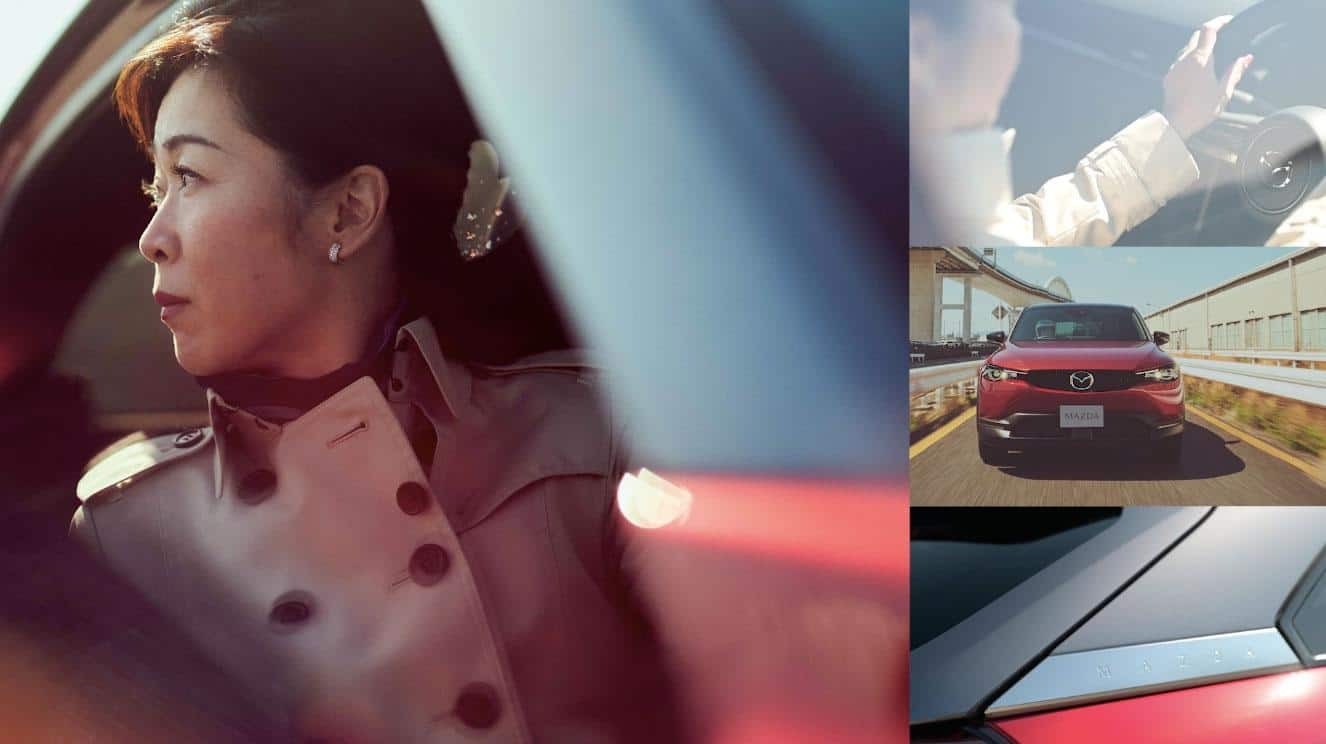 Tomiko Takeuchi: Program Manager of the all-electric MX-30
Mazda Stories meets Tomiko Takeuchi, the architect of Mazda's first all-electric car, the Mazda MX-30, and one of the manufacturer's most qualified test drivers.
The pride was overwhelming, but there was genuine disbelief, too. When Tomiko Takeuchi was appointed Mazda's first-ever female Program Manager in 2015, she simply could not believe that—after so many years—she had landed her dream job.
The responsibilities that came with the job were vast. Takeuchi would oversee the entire spectrum of developing a new model, including planning, design, marketing, logistics, sales and aftersales services. She also had to mastermind a profitable business plan.
Takeuchi recalls: "My boss at the time told me about the promotion while on a business trip to Kagoshima, in southern Kyushu. I still remember finding it impossible to take a nap in a Shinkansen bullet train on the way back to Mazda HQ in Hiroshima. My heart was racing; the importance of the role was very exciting, as well as a little daunting."
Takeuchi felt under tremendous pressure, given she would soon be entrusted with building such a historic vehicle for Mazda. But her boss was firm that she was the person for the job, and that she had received the promotion because he knew she "wouldn't crack under the pressure in any circumstance." Tenacity and determination are two characteristics Takeuchi would call on regularly in the following years.
And so began Takeuchi's journey as Program Manager of the MX-30, the company's first-ever fully electric production vehicle. But perhaps she shouldn't have been surprised after all, as creating firsts at Mazda was nothing new to her. Takeuchi joined Mazda fresh out of university in Kyushu in 1997, and very quickly made an impact, becoming the company's first female test driver in only two years. Looking back, it seems as though Takeuchi's career was written in the stars. Reflecting on her childhood, she says: "My parents weren't into cars at all, but since I was a kid I've always had a thing for airplanes and vehicles. I was clearly the odd one out in the family!
"For someone like me, who discovered the love of driving when I got myself a car in my university days and also happening to be a Hiroshima native, getting the job at Mazda felt only natural," she continues. "Then I got a transfer to work as a test driver in 1999. As it turned out, I continued evaluating production models and prototypes for 10 years."
A combination of hard work and natural ability ensured Takeuchi, who owned a Mazda Carol and a first-generation MX-5 along the way, excelled. Mazda has its own licensing system, where test drivers of varying skills and abilities are grouped into different categories starting at beginner level and extending to the master drivers at the very top. In 2004, Takeuchi received one of the top three special licences (the class A licence)—the only woman to have achieved that status. "And to this day, I'm still the only female test driver with that special licence," says Takeuchi, who counts the Mazda MX-5 and Mazda2 as two models into which she had significant input.
Although her skill behind the wheel saw her swiftly progress at Mazda, there was one area of weakness that Takeuchi freely admits to. "I sat behind the wheel of many cars during my time as a test driver, and drove around in many different countries. But wherever I went, I'd somehow manage to get lost!" she smiles. "Whether in Germany or elsewhere, I could never find a way back to our base. I think I simply lack a sense of direction. I even got lost in a hotel I was staying at once."
That lack of direction on the road wasn't matched by a lack of direction at Mazda, though, where her 10 years as a test driver proved invaluable in her rise through the ranks. Explaining the impact, she says: "This particular experience has allowed me to establish the essential vocabulary to evaluate the cars down to their smallest detail. I put together a detailed, in-depth report in my own words to help the engineers fine-tune the various test vehicles I have worked on into a final production model."
This particular skill set turned out to be priceless as Takeuchi oversaw the development of the MX-30. With more than 1,000 staff from around the world involved in the project, it's essential that a Program Manager can communicate their ideas without confusion, to keep the team focused and ensure the car's successful launch. Put simply, Takeuchi's time as a test driver ensured she was the perfect person to manage development of Mazda's first all-electric car.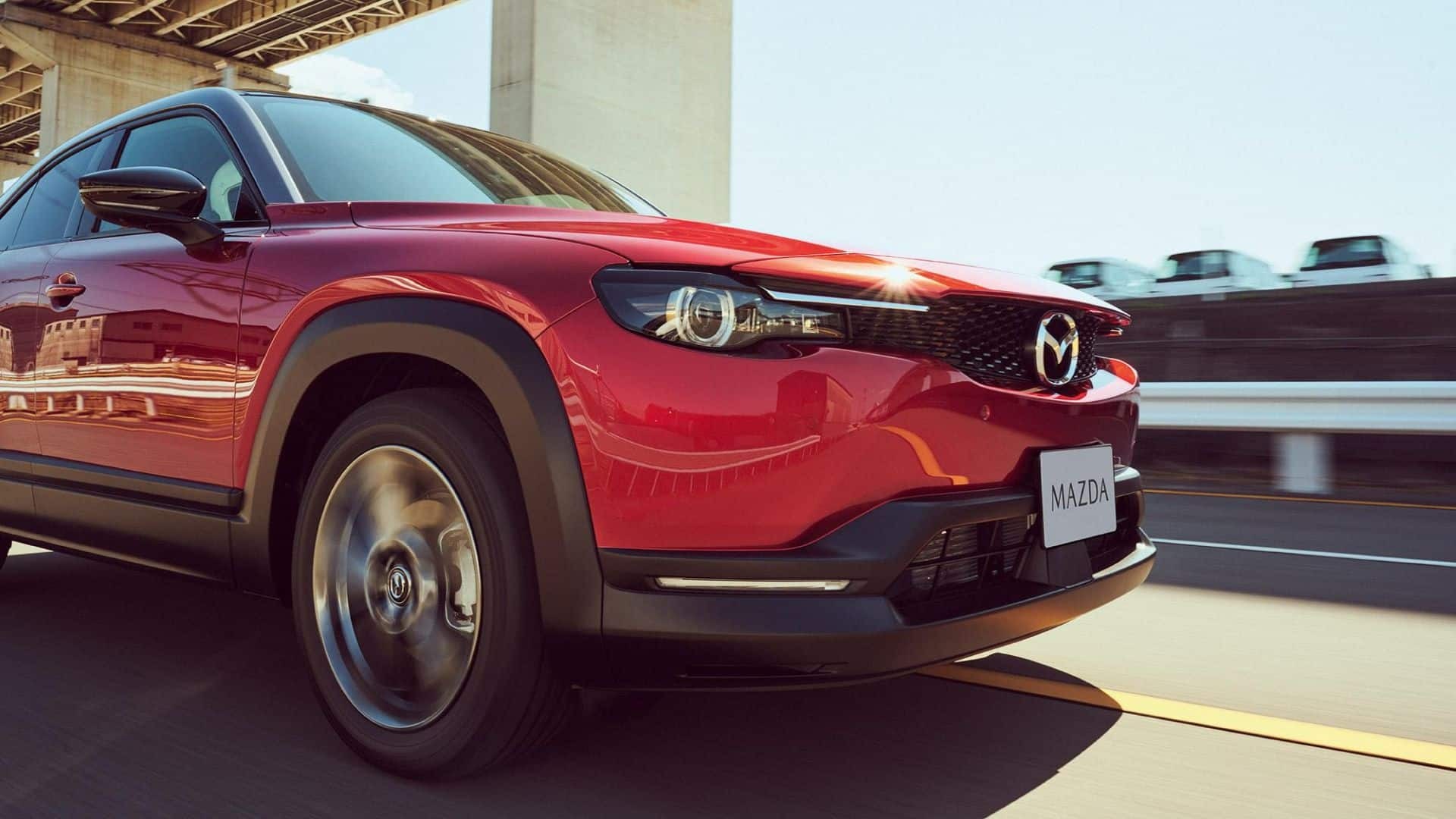 Takeuchi's experience as a test driver proved invaluable when developing the MX-30.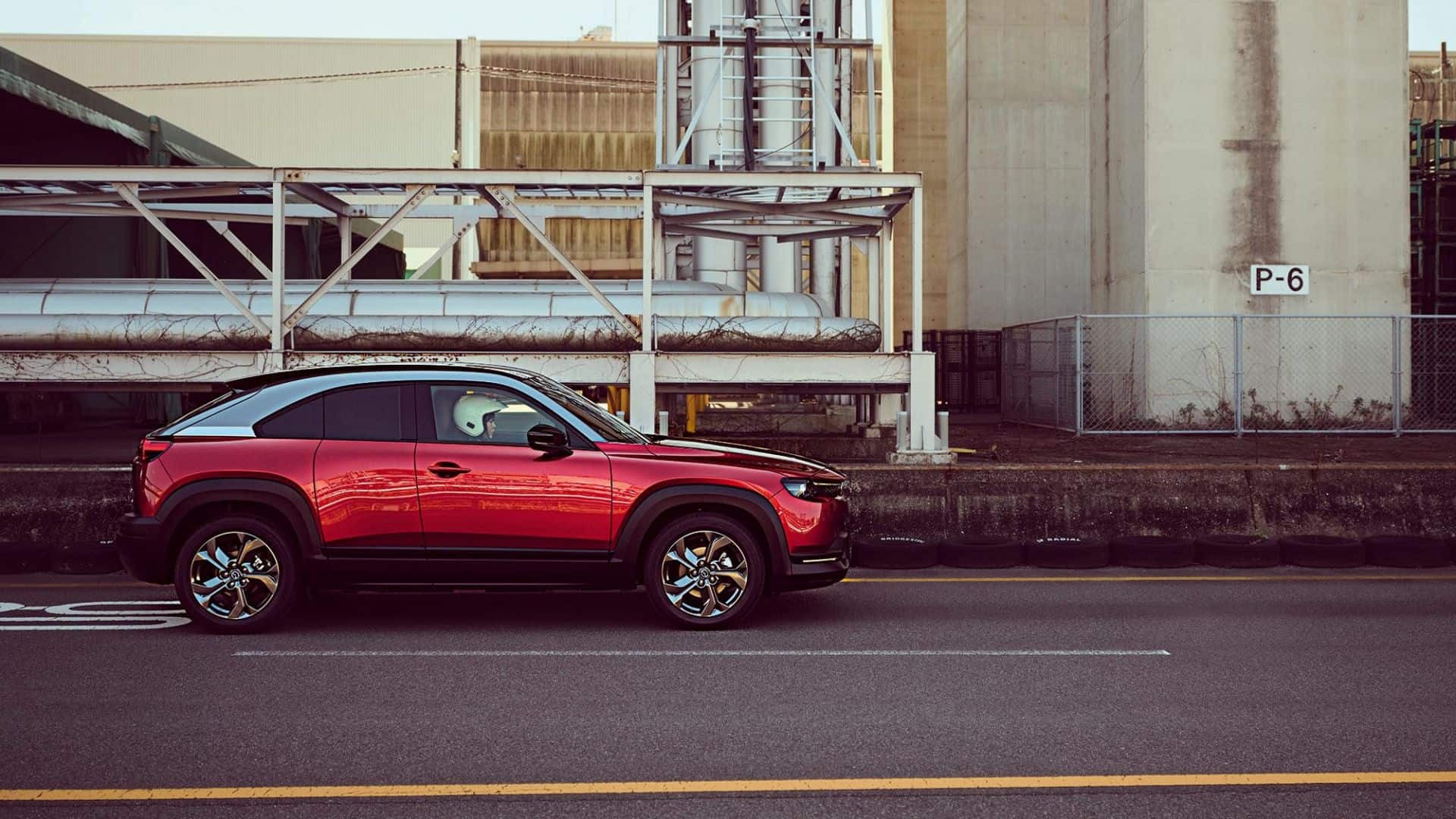 "I'd rather let the team do the talking in meetings. It's my conscious choice to make time to listen to what they have to say and attempt to find the best way forward for all of us."
However, the MX-30 project was far from a smooth ride. "It was a particularly difficult project," Takeuchi says. "As Mazda's first mass-produced EV, it has no previous models that we could reference. It was literally a blank sheet of paper and we had to start from scratch. There were so many changes to the design and specifications along the way that we had to go back to the drawing board over and over again. I cannot thank the team enough. It was obvious to me that no matter how advanced carmaking might be these days, it's the collective will and hard work of the people involved that pushes through projects like the MX-30."
Even allowing for all that hard work, it takes a special leader to inspire the team around her and this is reflected in Takeuchi's management style. She explains: "I'd rather let the team do the talking in the meetings. It's my conscious choice to make time to listen to what they have to say and attempt to find the best way forward for all of us. After all, I'm not an expert in every single aspect of the development. In my view, it doesn't feel right if someone is trailblazing the way single-handedly."
With the Mazda MX-30 arriving in some global markets this year and next, Takeuchi may have reached one significant milestone, but her work is far from done. Although she pays little attention to being the first female Program Manager in the company's history, she does believe there is scope for more women to hold senior positions in the automotive industry.
She explains: "It's important to develop cars that give kids and young people pleasure and a sense of comfort, a car they want to enjoy again and again, and I believe women have just as much experience and insight to offer in this as men.
"Cars are not just about driving from A to B anymore," Takeuchi continues. "It's important to give people pleasure; that they enjoy the time they spend in their car. And if we achieve that, we'll also have more people enjoying the time they spend driving." Exactly the sentiment you would expect from someone whose love of being behind the wheel has come to define her.
---
Words Shogo Hagiwara / Images Eric Micotto
find out more
Driving force
To find out more about the Mazda MX-30 click below