River Valley Run, British Columbia
Three hours 30 minutes (including stops)
Living in the Fraser Valley region, we are lucky to have some of the most beautiful scenery in the West Coast on our doorstep. My club has over 60 members and my wife, Carla, and I are the run tour masters, so we've been taking people on this drive for the past five years or so. I take on this route in my 1990 Crystal White MX‑5 while Carla drives her 2009 Stormy Blue MX‑5.
The River Valley run starts in Fort Langley and follows the Fraser River. The twisties are a lot of fun, and new members are always saying that they never knew these roads existed before they joined the club. The scenery is amazing, with views of the powerful Fraser River as well as the fertile farms of the Fraser Valley.
I always take the group to a spot along the river where we can line our Miatas up and take some photos. Over the past two years we've changed the official end destination to Cheam Lake Wetlands, and club members bring their own picnics to enjoy against a backdrop of beautiful mountains.
You can enjoy this drive in spring, summer or fall, although it can get quite busy on Saturdays with cyclists. With all the twisty roads and magnificent scenery, this run is unbeatable.
The Sea to Sky Miata Club was founded over 20 years ago and is based in the Greater Vancouver/Fraser Valley region of British Columbia. With 60 cars already signed up, the club brings together Miata/MX‑5 enthusiasts who enjoy top-down driving along less-travelled roads. Find out more about us here.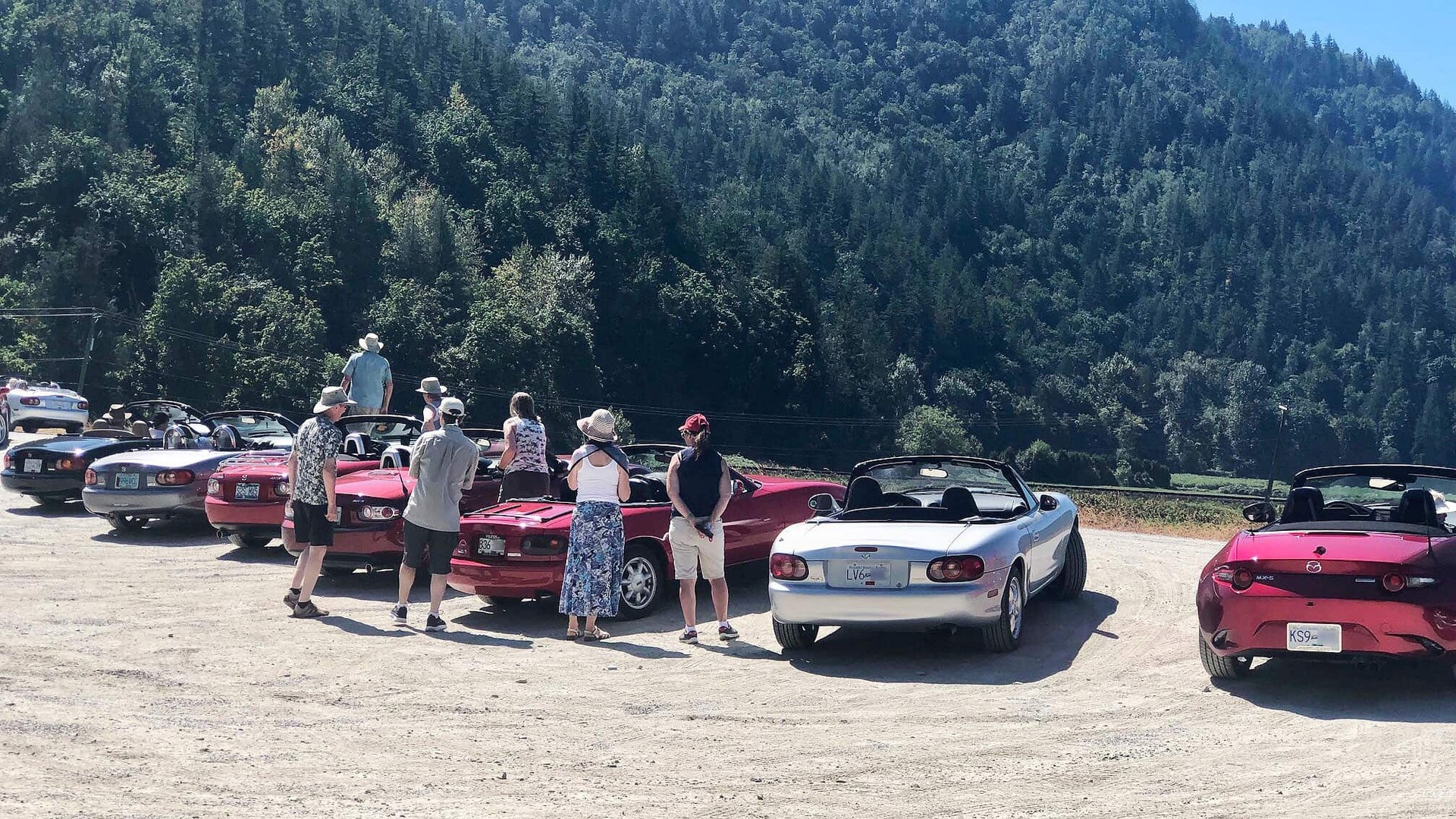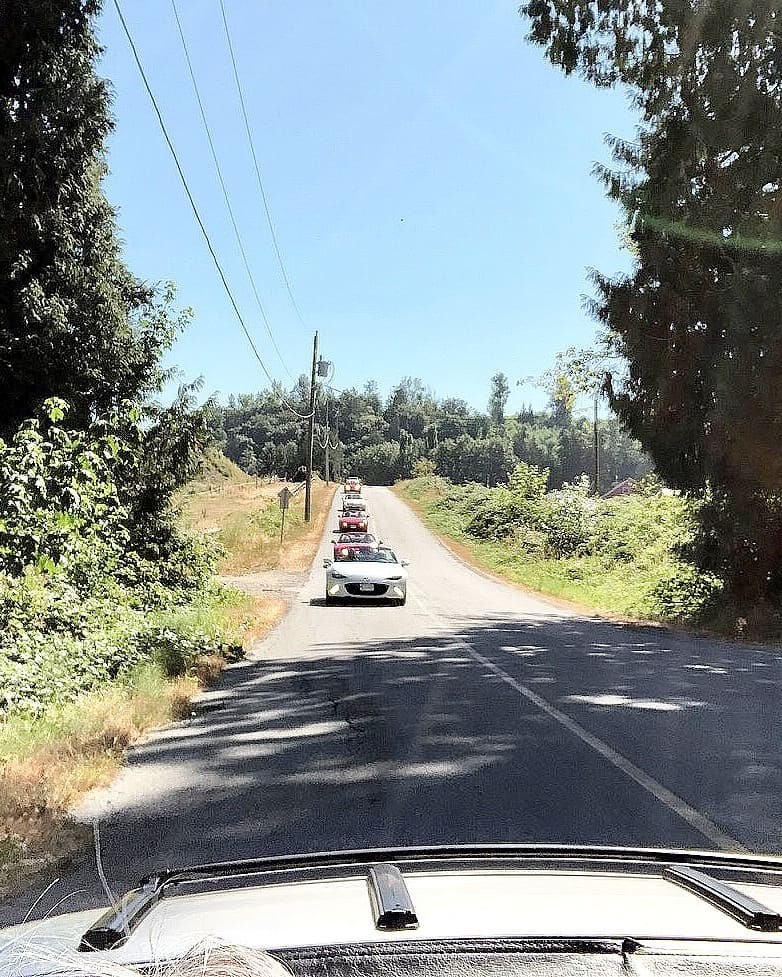 THE 110 KM ROUTE
Go east on River Road then take a left on 272 Street, following the Fraser River for 4 km. At Bradner Road take a right, then head south east toward Harris Road. At the Shell Garage turn left and go through Matsqui (watch out for the speed bumps). From here you can turn off to Matsqui Dike East Lot for a photo op or continue the run to Bell Road.
Once you reach Clayburn Road, take the left fork onto Straiton Road and enjoy the twisties that follow until you reach Sumas Mountain Road.
Head towards Chilliwack via Old Orchard Road where you can enjoy even more views of the Fraser River. Once through Chilliwack, follow Hope River Road, which joins Camp River Road, until you reach Highway 9. Here you can either cross over the Agassiz Rosedale Bridge to explore the area or turn right towards Cheam Lake Wetlands Regional Park.

For the exact route Randy recommends, click here Google map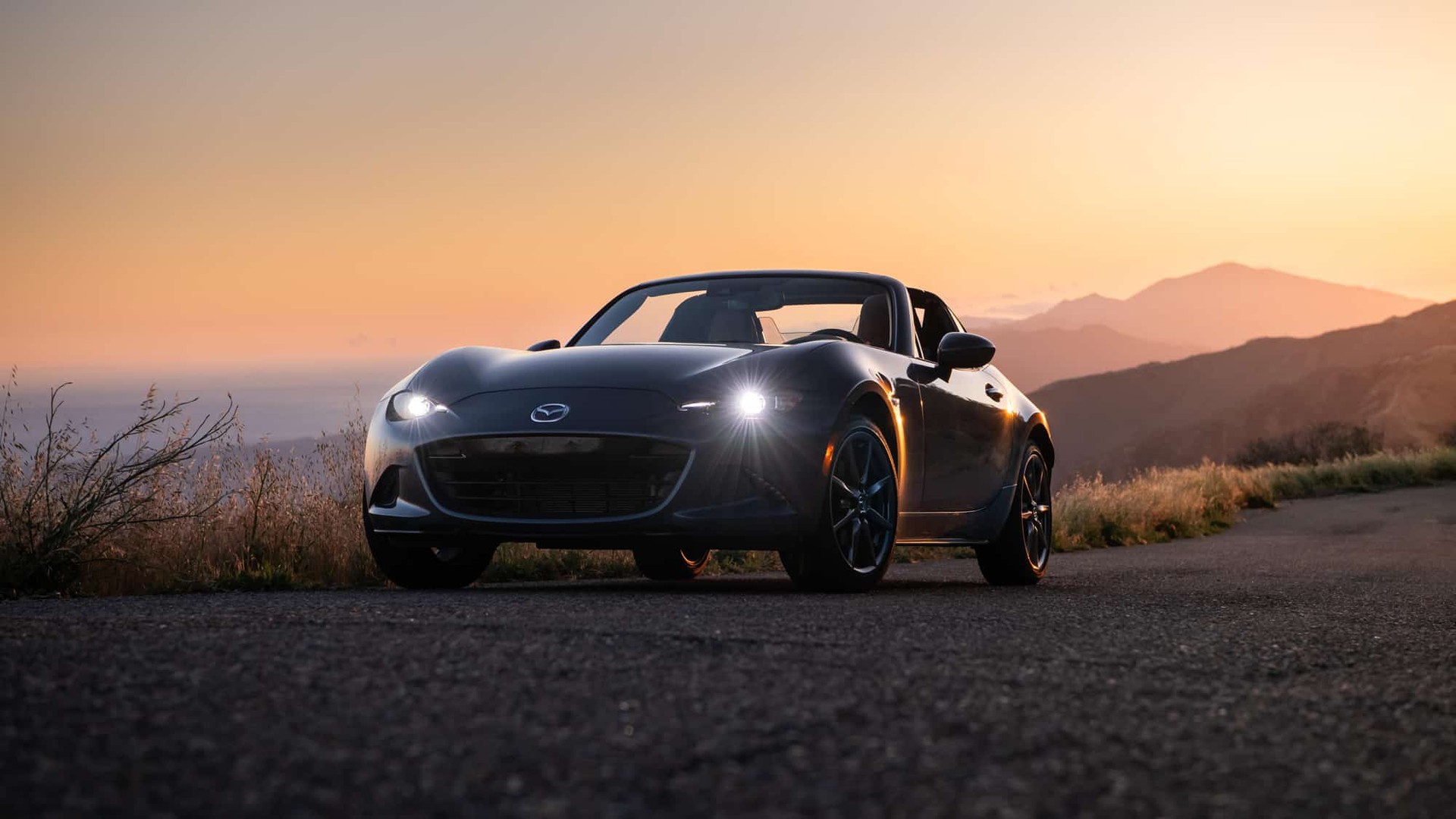 joy of driving
Tell us about your road trip
Do you have a Canadian road trip you love? Tell us about it