Smith Dorrien Trail, Alberta

Growing up in Calgary, I've been extremely lucky to live so close to the Rocky Mountains and other areas of outstanding natural beauty. I love to drive to the mountains to get outside of the problems and the noise of the city. Being out there makes me feel like there is always something to explore. But my favourite drive is along the Smith Dorrien Trail, which begins south of Canmore town and ends at Upper Kananaskis Lake.
No matter the season, this route covers some of the best hikes in Kananaskis Country, as well as some epic twisty roads to enjoy against views of towering peaks, pine trees and the famous Three Sisters mountains. You'll also drive past many picnic spots, camping sites and hidden gems that are worth exploring, such as Rawson Lake, King Creek Ridge and Blackshale Suspension Bridge.
If I could take any Mazda on this drive, it'd be a CX‑9 Signature Edition (ideally in Deep Crystal Blue). It fits my active lifestyle perfectly and the trunk has enough space for all my hiking gear, snowshoes and camping gear.
If you take on this road trip, make sure you bring some snacks, a camera, good music and, most importantly, your sense of adventure!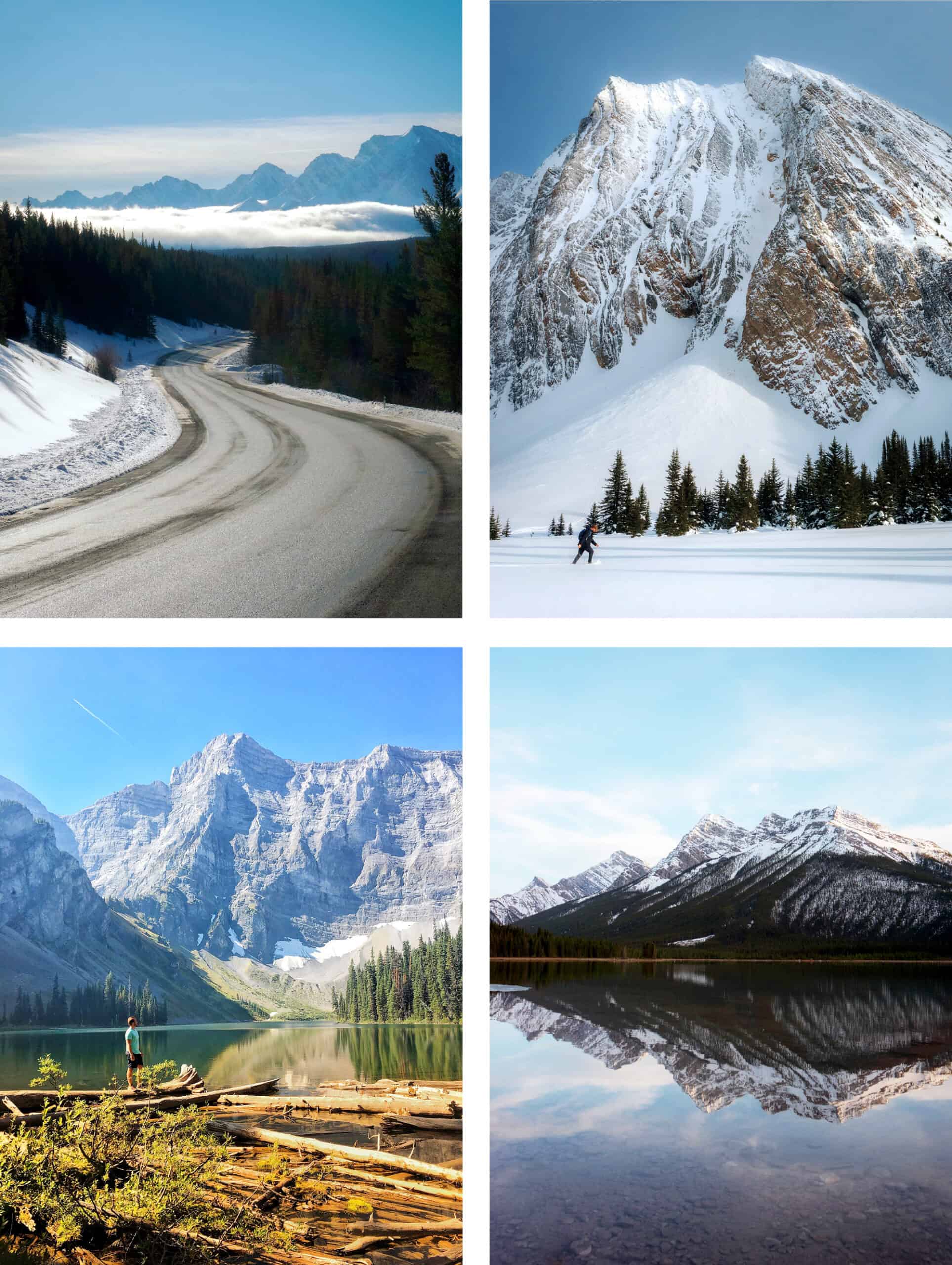 THE 80 KM ROUTE
Head south from Canmore town, driving across Bow River, and then take a left onto Three Sisters Drive where the Smith Dorrien Trail begins. Drive along the trail (Highway 742), being sure to stop off at Grassi Lakes or Ha Ling Peak nearby to enjoy incredible views of Canmore and the lakes.
Continue uphill along the trail, passing the world-famous Three Sisters mountains and camping sites such as Spray Lakes West Campground. The next section of the drive offers plenty of picnic spots for a pit stop, as well as many local hikes including Little Lougheed, Tent Ridge and Smutwood Peak. The final stretch of the drive is full of twists and turns on wide gravel roads, eventually leading you to the beautiful Upper Kananaskis Lake.
For the exact route, click here Google map
joy of driving
What's your favourite Canadian drive?
Tell us about your favourite Canadian road trip