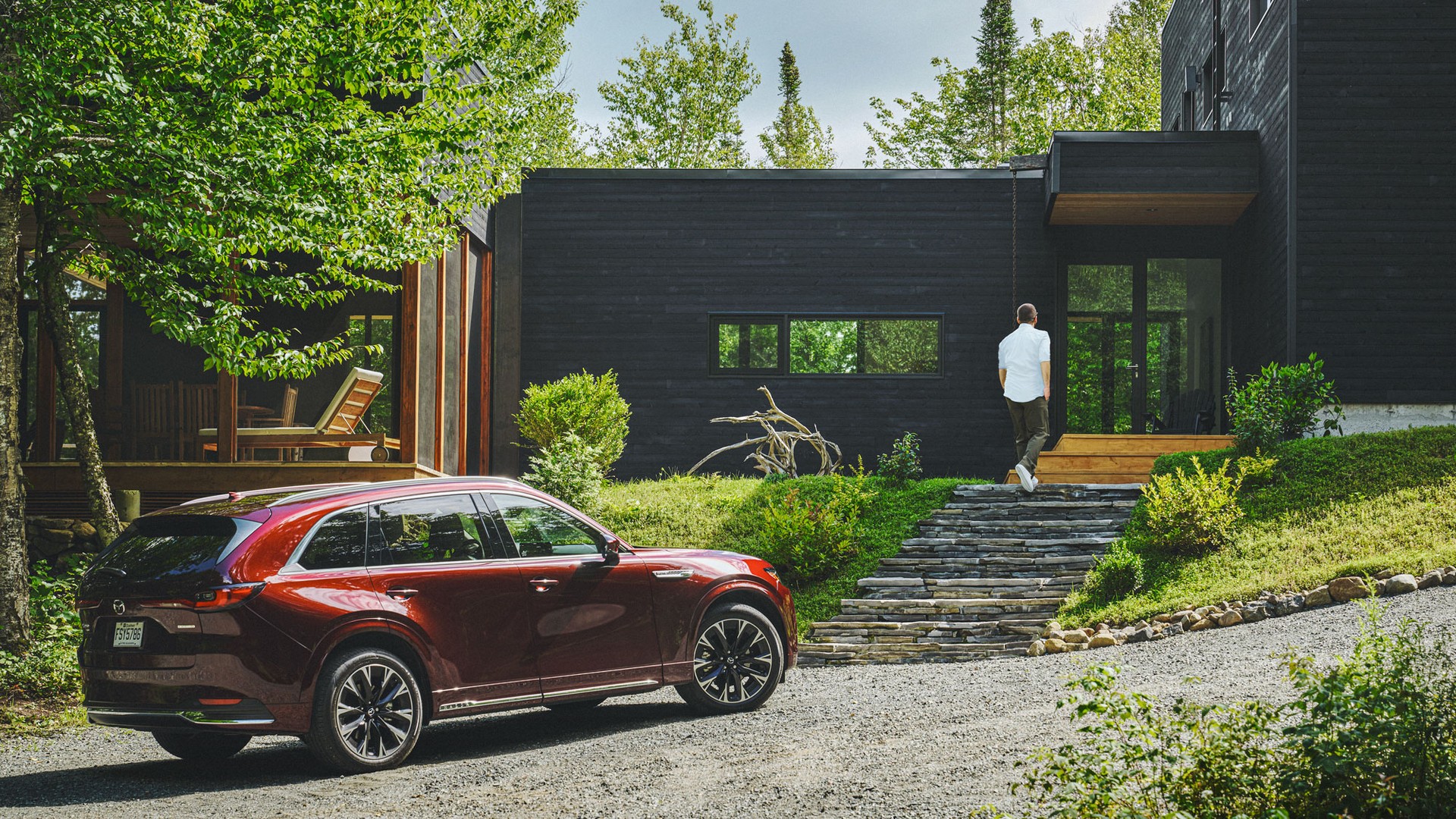 An Insider's Guide to Japanese Design in Montreal
Montreal weather won't be ignored. Idyllic summers give way to temperamental, often extreme winters, so architects in Quebec's largest city make every design decision with the elements in mind. And for inspiration, many of them look eastwards—across the country, then across an ocean—all the way to Japan. 
"Nature is at the heart of Japanese and Canadian design sensibilities," explains Guillaume Pelletier, an architect based in Montreal who spent eight years studying in Japan. "The relationship between human construction and nature must always create a poetic dialogue." His firm's recent La Cascade project is the perfect example: the home sits in a forest with a beautiful lakeside view.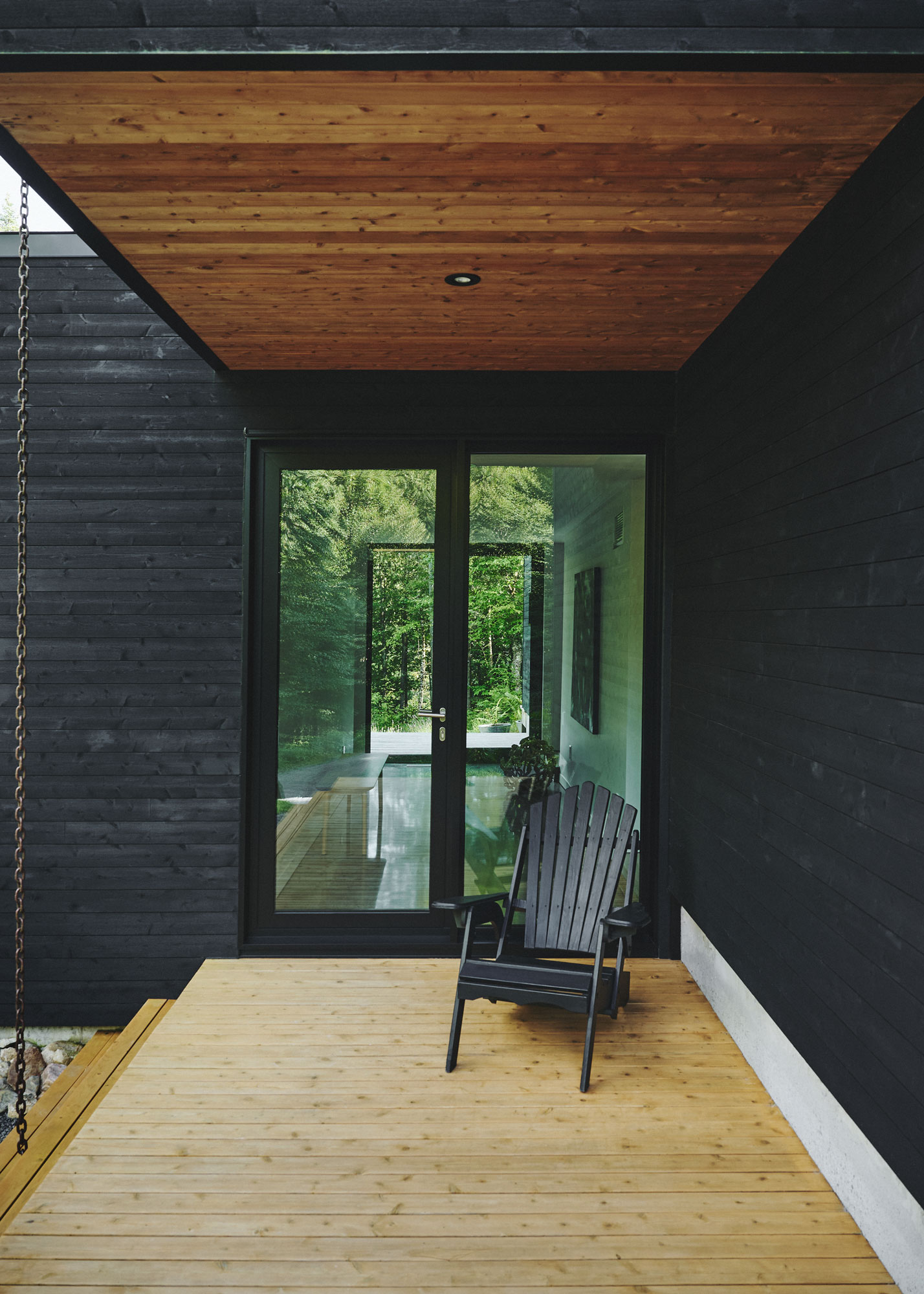 Known as Kusari-doi, the rain chains hanging from La Cascade's exterior are both practical and aesthetically pleasing, complementing the designs of architect Guillaume Pelletier (pictured).
We take the journey out from Montreal in the new Mazda CX-90, a blend of design, technology and function that makes it more than fitting companion for this voyage of Japanese design discovery. The mild hybrid eight speed in-line 6 turbo makes light work of the hour-long journey and as we begin to glimpse La Cascade through the forest it's clear that when it comes to the CX-90's panoramic moonroof, it's all about the view.  
Kusari-doi, otherwise known as rain chains, hang gracefully from the exterior of La Cascade. They work in concert with large, vertical gutters that are open on one side, creating a waterfall effect when it rains. Frozen temperatures lead to even more dramatic results. "Water turns to ice and creates ephemeral sculptures—the building becomes a work of art in itself," says Pelletier. The home's black-stained exterior is balanced with natural wood accents, and the layout follows the topography of the land. "The slope has created three levels that fit perfectly into the rock, and slope gently down towards the lake," says the architect.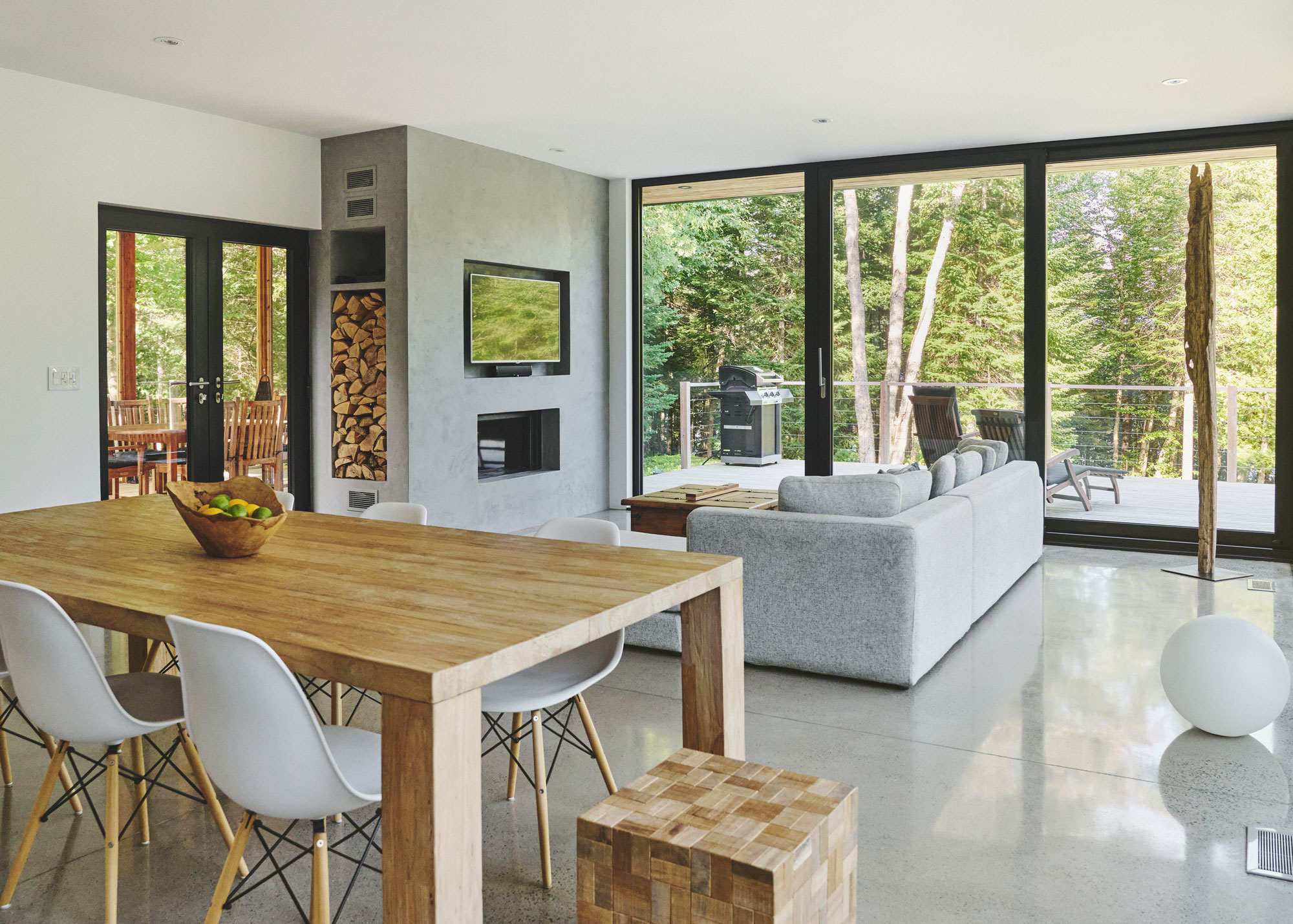 "Nature is at the heart of Japanese and Canadian design sensibilities…nature must always create a poetic dialogue."

Guillaume Pelletier, architect
---
That enthusiastic, yet quiet embrace of nature so classic in Japanese design is found inside homes as well. In much the same way as our CX-90's cabin has been designed to elevate individual experiences, so too have the Japanese-inspired buildings of Montreal.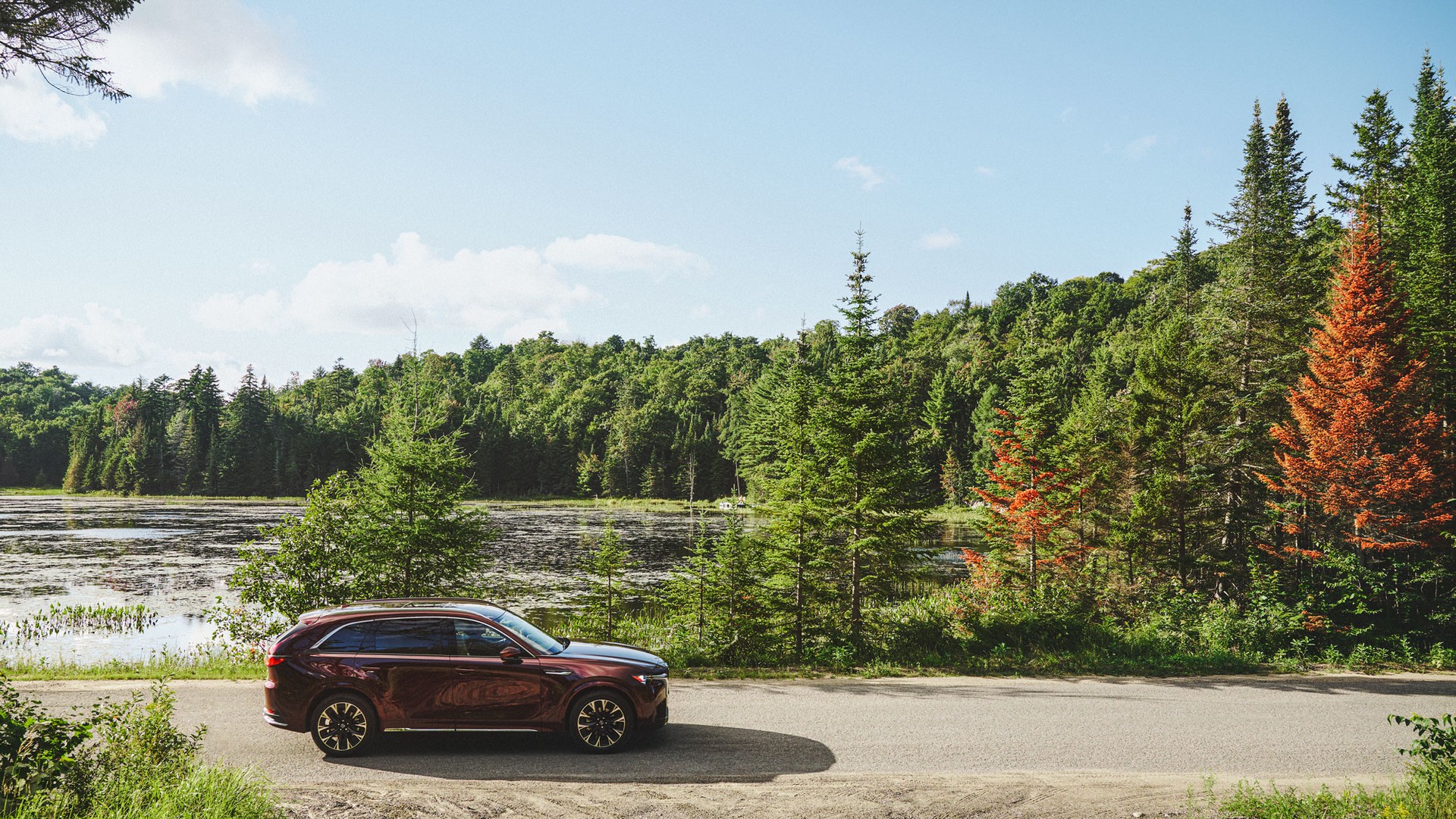 "Quebec's architects make every design decision with the elements in mind."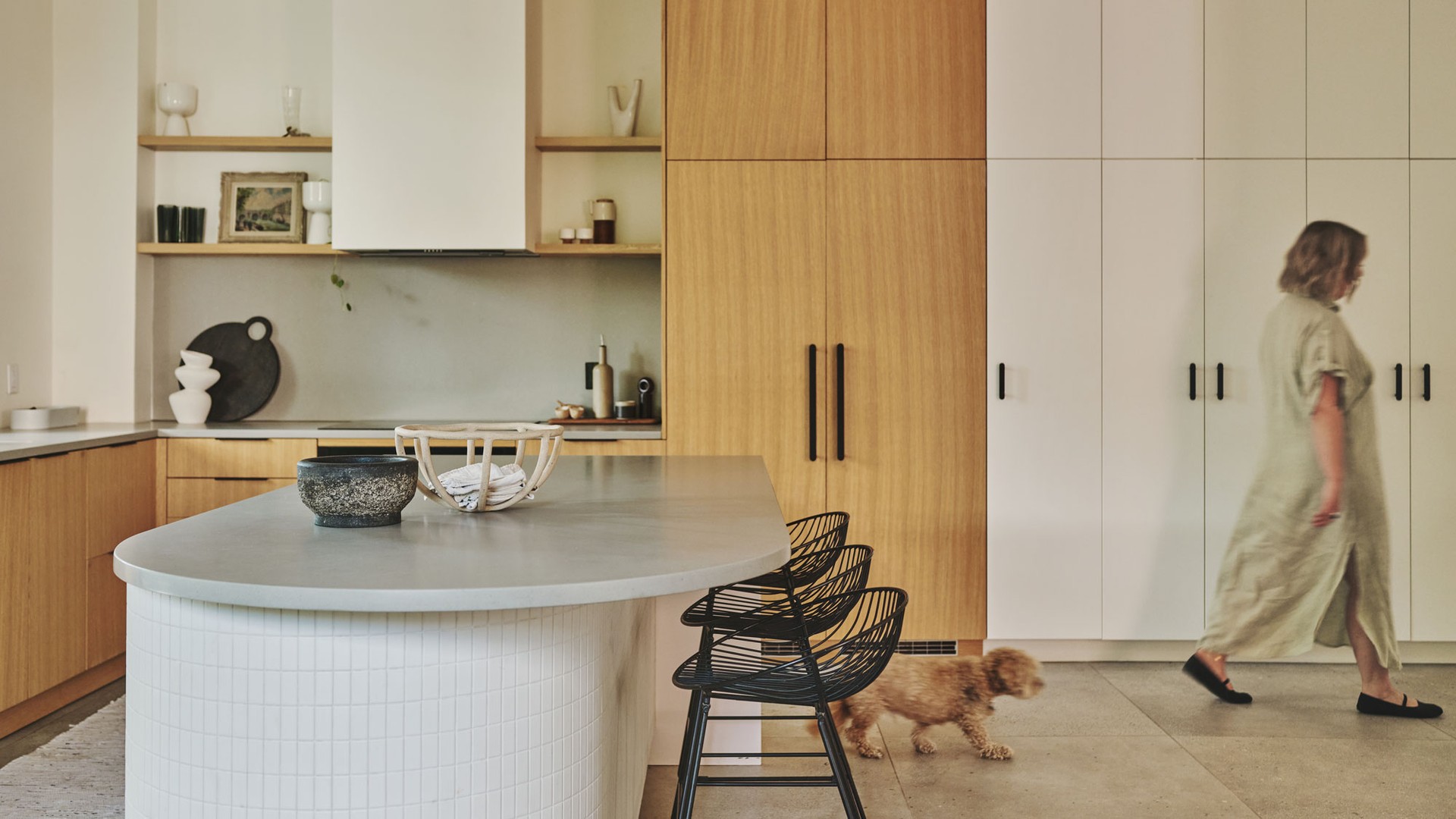 Tiina Vahtola, founder of interior design firm Talo Studios, says she's drawn to the "Japandi" vibe. "I think both Scandinavian and Japanese design are really authentic," Vahtola asserts. "They think about functionality and aesthetics at the same time; it's very simple and timeless." Talo Studios' Grey residence renovation sets a serene, minimalist mood: the kitchen nook, for instance, features crisp white walls, sleek stone-like tile and a white oak wood-slat bench that's reminiscent of Japanese joinery. "The linear elements make it more creative and dynamic," explains the designer. 
That wood slat detail is repeated in the Grey residence living room, and wood trim on the windows brings the texture (along with gossamer curtains and a cozy sheepskin throw). The home's red brick exterior hearkens back to different times, but thanks to subtle, enduring Japanese design aesthetics, the modern interior of the home fits right in. It's that feeling of harmony and curated comfort that we reflect on as we settle back into the CX-90 cabin, with its similar maple wood trim and depth-defining Kakenui stitching. Our next destination, however, is far more dramatic.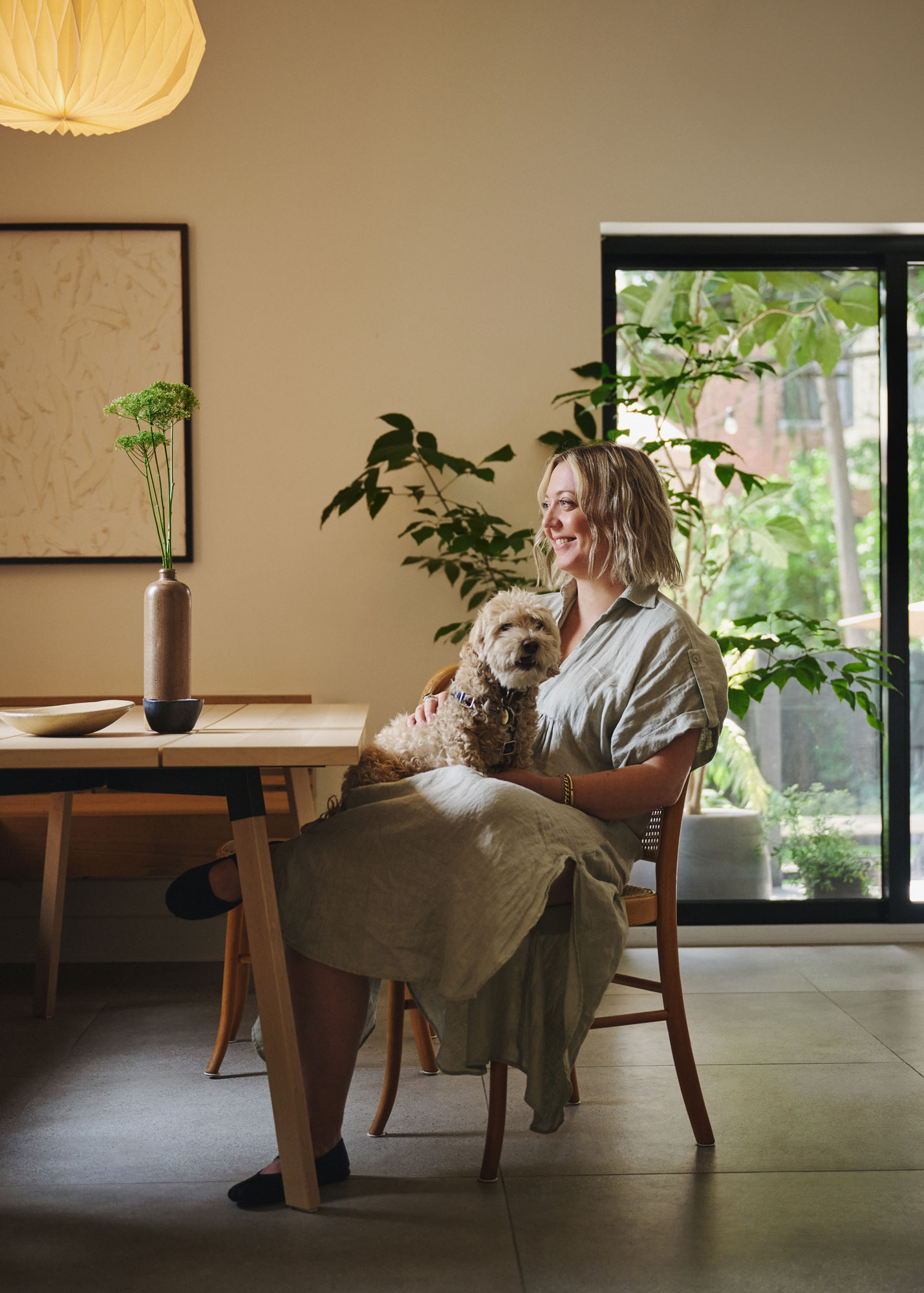 For Tiina Vahtola, combining functionality and aesthetics is the epitome of modern design — a philosophy seen in abundance in the all-new Mazda CX-90.
While some Montrealers use Japanese-influenced design to harmonize with their surroundings, others use it to stand out. That's certainly the case at Le Blossom restaurant, where a lifelike cherry blossom tree towers over diners, making as much of a statement as the CX-90's own showstopping Artisan Red colourway. "People were in awe when we first opened," recalls Dan Pham, co-owner of Le Blossom. "We went for a Blade Runner vibe: a futuristic and sexy restaurant."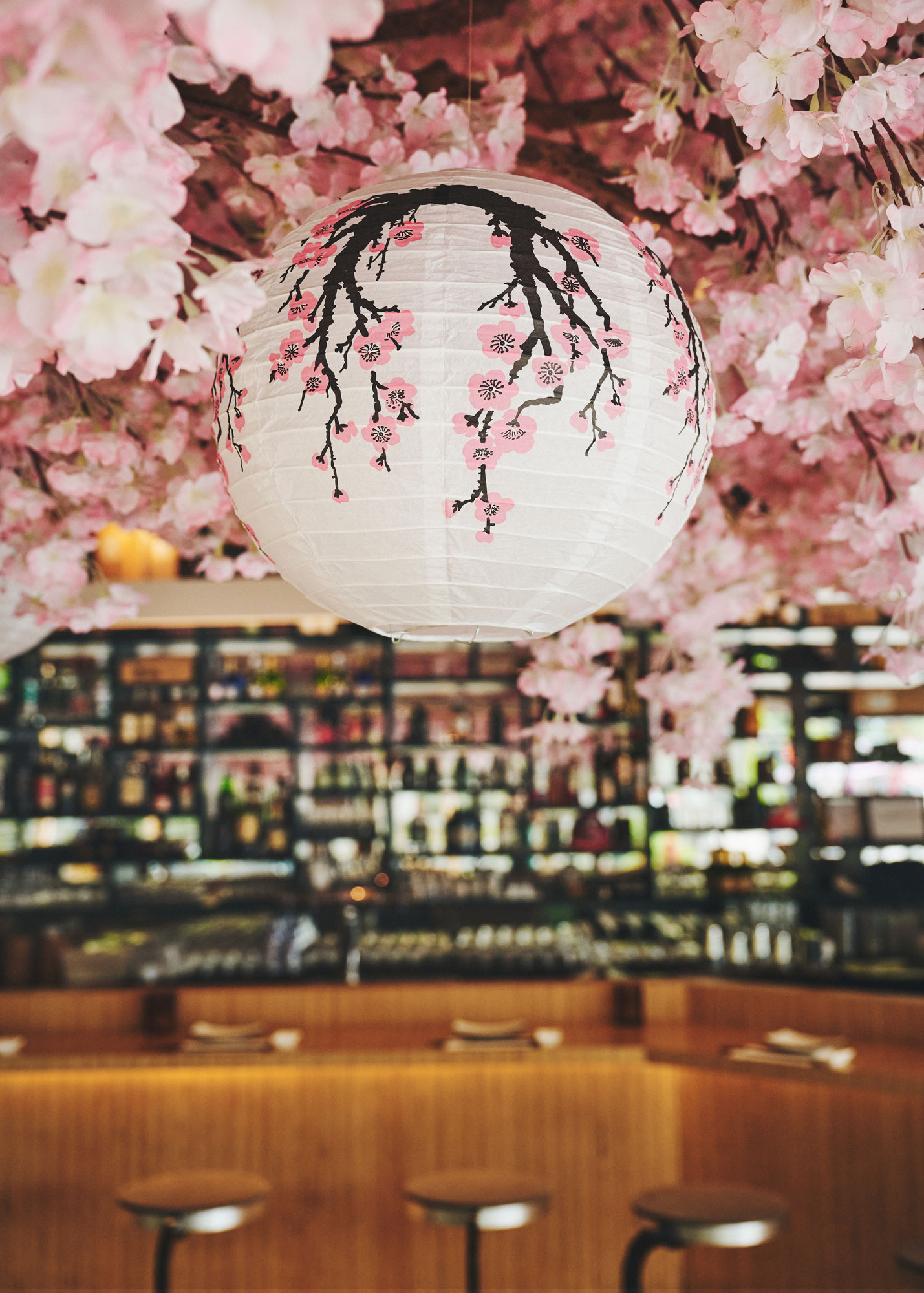 Pham brought on local architecture firm MRDK to design the space. A natural wood dining surface and terrazzo floor keep it grounded, while glossy pink tile and the iconic cherry blossom tree give the restaurant a dreamy feel. Inspired by omakase (a Japanese style of dining wherein chefs decide on and prepare the menu right in front of customers), Le Blossom's tables are built around the cooking stations and bars, so visitors get a front-row seat to the sushi-and-sake action. 
---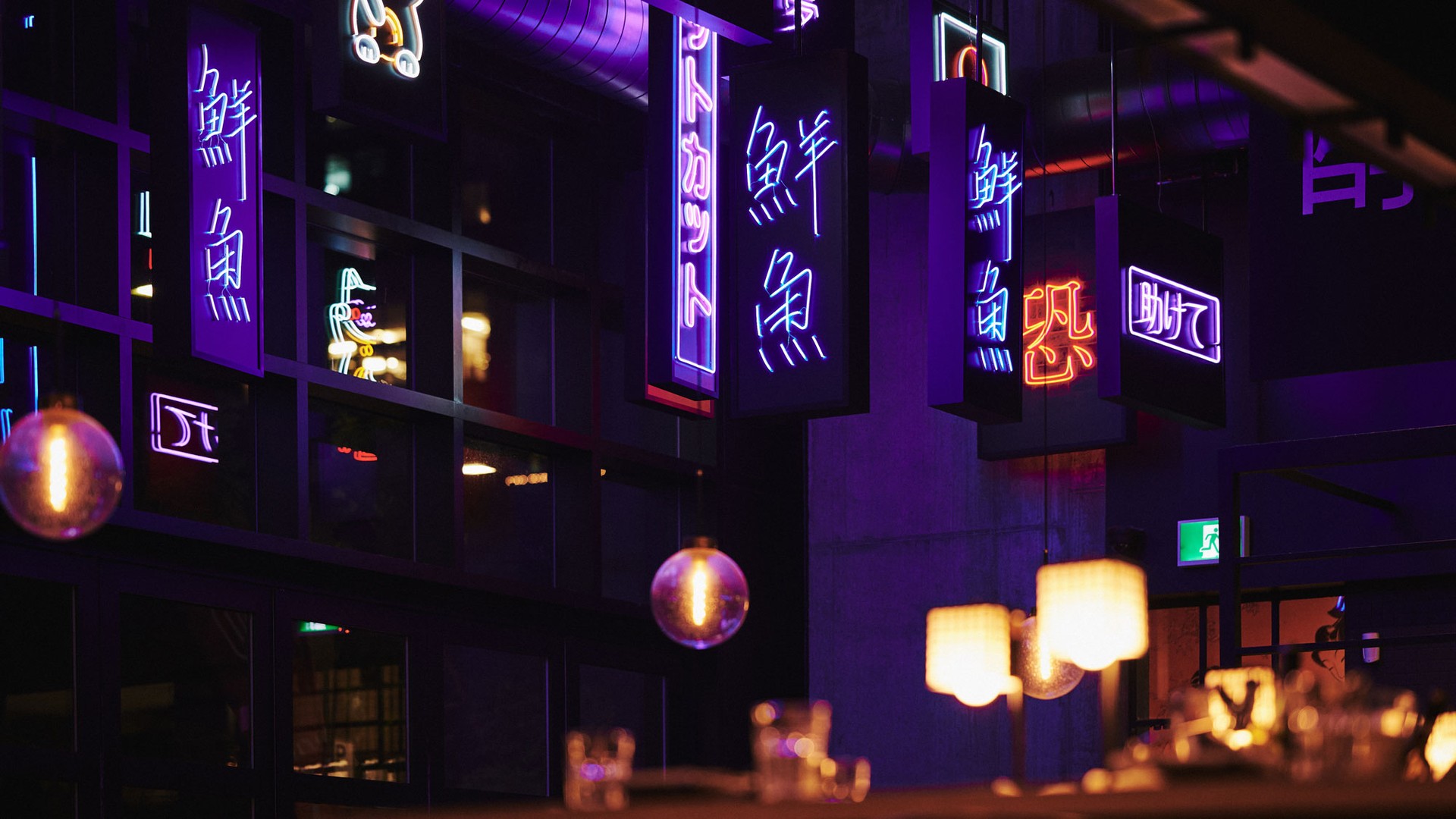 "Neon signs, reminiscent of Japanese alleyways buzzing with izakayas, shine from the inside."
Le Blossom brings restaurant-goers to an otherworldy locale—and just across the St. Lawrence River, Japanese restaurant Iru Izakaya also takes diners on an immersive journey. Designer Cléo Katcho and her eponymous firm divided the space into distinct but complementary areas, with many nods to Japanese culture. Neon signs, reminiscent of Japanese alleyways buzzing with izakayas, shine from the inside out in the main room. The bar area's lantern-like structure is a tribute to the sake ceremony. The VIP section has a mirrored wall and pendant lighting, creating a mesmerizing and infinite reflection. It's what Katcho calls "an atmosphere supported by the play of light" and it's impossible to see it without recalling the Kodo design of the CX-90 parked outside that ensures light is reflected from all angles to create a dynamic, head-turning brilliance. 
"Iru is unique because it respects Japanese tradition without trying to copy it," explains Katcho. "We knew we'd never be able to be an 'authentic' izakaya—we're not in Japan, we're in Quebec—what Iru allows us to do, however, is travel." 
That's the true beauty of Japanese design in Montreal: the ability it has to transport. By working cooperatively with Canada's natural environment and incorporating functional and elegant Japanese strategies, Montreal designers bring those who enter their spaces on a journey. Happily, the destination always delights: it's a bustling alleyway in Tokyo, a sensual floral dreamland, or simply a peaceful, quiet place to let your mind wander.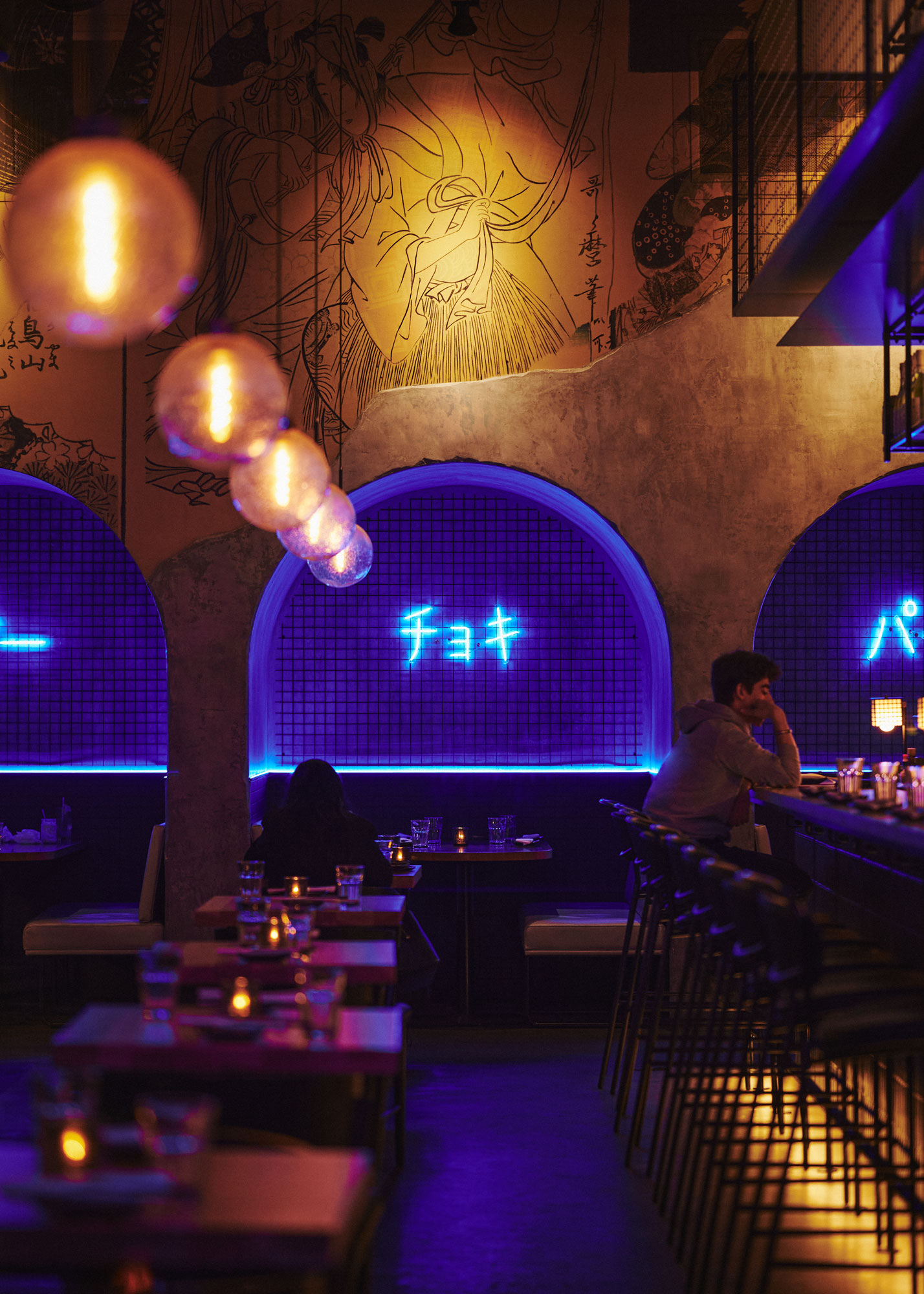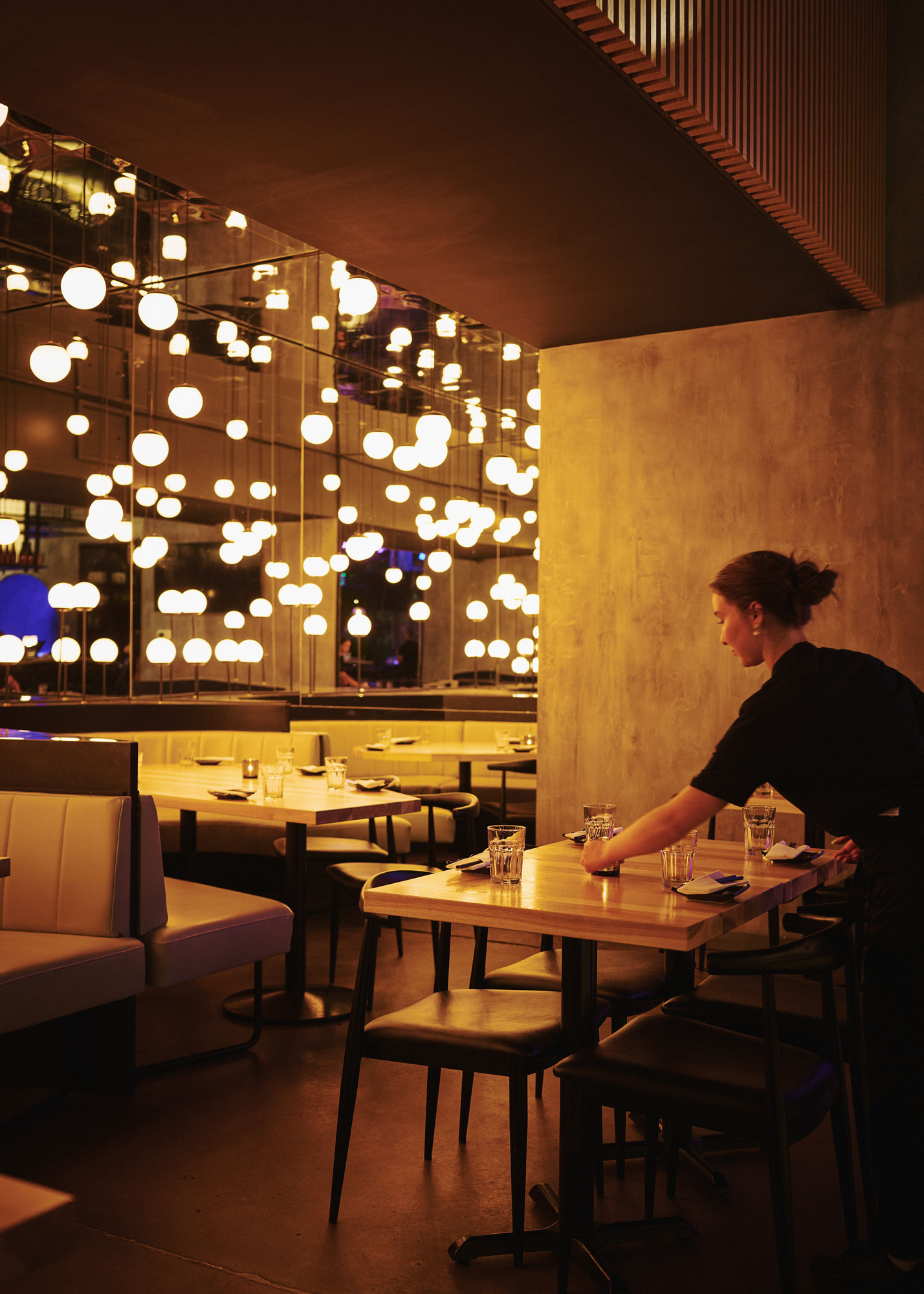 ---
Words Alyssa Hirose / Images Daphne Caron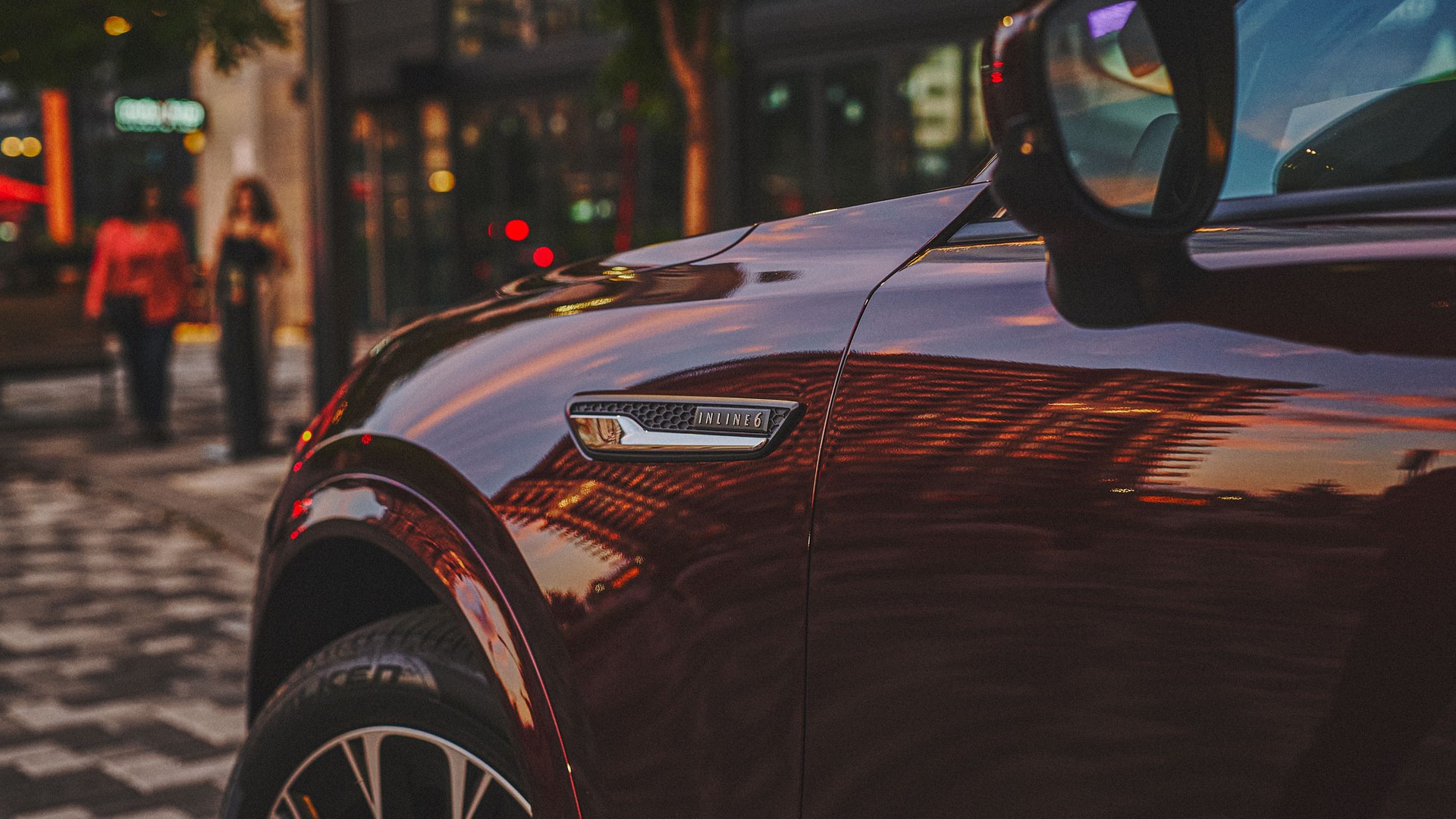 Find out more
Discover the CX-90